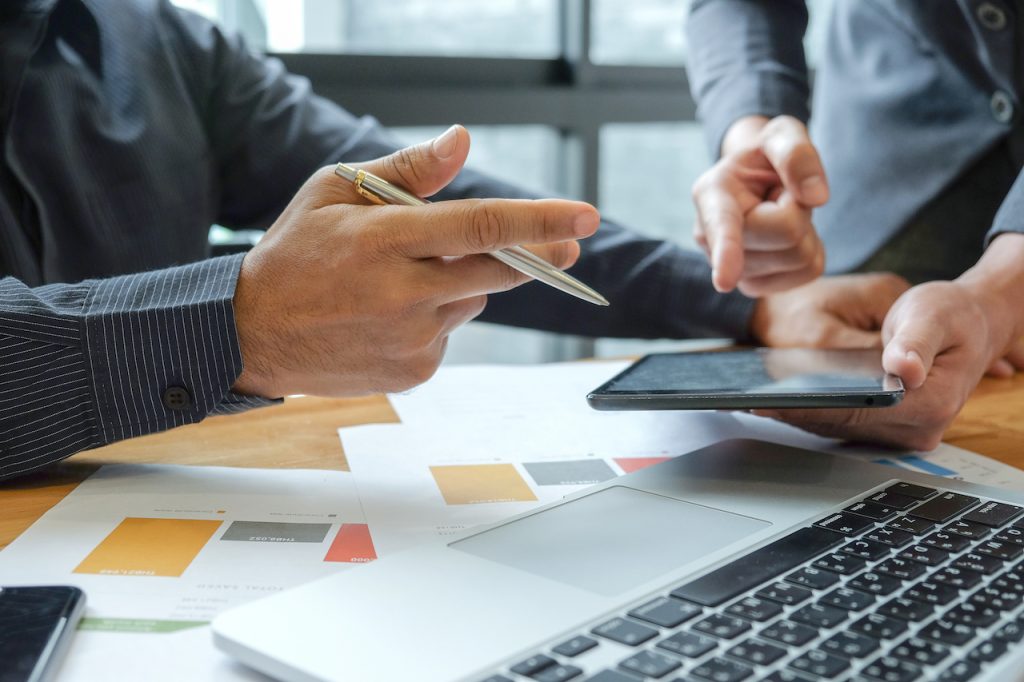 Device management for businesses is a process of maintaining IT assets and data security by monitoring, managing, and updating corporate-owned devices. This includes desktops, laptops, tablets, phones, routers, servers, printers, copy machines—essentially any business device that has an internet connection.
But device management isn't just about managing connected devices—it's also about making sure all of these devices are secure and updated with the latest software patches. It's important to ensure that all of your devices have up-to-date security protocol and partnering with a managed service provider (MSP) can help with that.
What You Get with Device Management
Device management solutions provide businesses with a variety of services to help manage their device fleet. These typically include:
Software and patch installations – Automatically install software and updates on multiple devices, helping to ensure that your devices are secure and up-to-date.

Inventory management – Monitor which devices are connected to the network, what applications they have installed, and who is using them.

Security monitoring – Ensure security compliance by monitoring for threats or unauthorized access attempts.

Remote diagnostics and troubleshooting – Detect problems on devices remotely and resolve them without having to send a technician out.

Data backup and recovery – Automatically back up device data to the cloud or other secure location, so you can quickly restore it in case of an emergency.

Device tracking – Track the physical location of your mobile devices to ensure they are not lost or stolen.

Usage monitoring – Monitor device usage to ensure employees are using devices for work-related tasks.

Asset tracking and inventory management – Track asset information such as serial numbers and warranty information.

Software licensing management – Keep track of software licenses and ensure that devices are properly licensed.
The Benefits of Device Management for Businesses
Device management solutions provide businesses with numerous benefits that help to improve your business operations, including:
Increased security – Automatically install security patches and monitor for threats to help prevent data breaches.

Improved device reliability – Installing updates helps reduce the risk of system crashes or corruption.

Reduced operational costs – Automate routine tasks and reduce the need for manual intervention, resulting in fewer IT support calls.

Increased productivity – Monitor device usage to ensure employees are using devices for work-related tasks and not wasting time on social media or other distractions.

Better visibility into assets – Track asset information such as serial numbers, warranty information, and user data to improve inventory management.

Improved compliance – Ensure devices are properly licensed for software applications and adhere to industry regulations.
In today's technology-driven world, device management is essential for businesses of all sizes. By utilizing device management solutions, businesses can ensure their IT assets are secure and up-to-date while reducing operational costs and increasing employee productivity. With the right device management solution in place, businesses can focus on their core mission without worrying about IT security issues or compliance violations.